WHY ROB
Rob Scanlan, Accredited, Certified, Registered Master Marine Surveyor is one of the most experienced and capable Marine Surveyors serving coastal New England, Cape Cod, Nantucket & Martha's Vneyard.
You can rely on my comprehensive, detailed approach to marine surveying. I survey wood, fiberglass, steel, aluminum and ferrocement pleasure yachts and commercial vessels, power and sail. A third generation marine surveyor and consultant, I am equipped and well experienced in performing steel and aluminum hull ultra-sounding, corrosion and osmosis analysis, engine compression testing and oil analysis.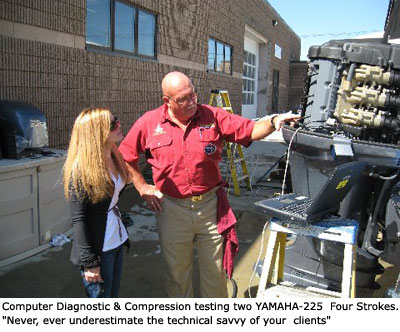 "I am a third generation marine professional. My father was in charge of OLD IRONSIDES and the Rigging Loft at the Boston Naval Shipyard for more than 24 years. My grandfather was a Yacht Broker and most of my uncles and great grandfathers were marine professionals. My uncle William Joseph Gosselin was one of the founders of the Massachusetts Nautical School which is now Massachusetts Maritime Academy. I guess you could say it is in my blood."

Why Retain Marine Surveyors? -- A qualified Marine Surveyor can develop a realistic and dependable indication of the condition, value and associated risks of a corporate or private yacht, ship, barge or tug, or any ocean going vessel, pleasure or commercial, that may be relied upon by the owners, buyers, insurance underwriters and financial institutions. Modern day vessels that are constructed with high-tech materials can no longer can be surveyed and inspected by the old "knuckle tapping" technique. The older wooden hulls need a professional Marine Surveyor with extensive training and experience on wood vessel construction.


Marine surveys are performed in and out of the water, at dockside or dry-dock. Filming and narration of any survey can be done if requested. Our detailed and comprehensive survey reports are completed and in hand within thirty-six (36) hours. We have extensive experience in pre-purchase and financial surveys, insurance surveys, bank and estate appraisals and yacht donation consulting and appraising. During the sea trial component of the marine survey, I am in the engine compartment with all my instruments, gauges and meters assessing your engine's performance; not on the fly bridge just reading the helm instrumentation. Our complete marine surveys include detailed computer engine analysis and compression testing on the engines.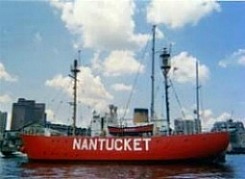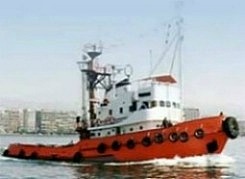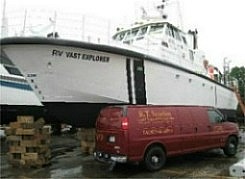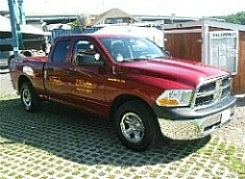 Last year alone 4,475 boat owners relied on my extensive experience, references and credentials.
If you should have a claim for insurance coverage, I represent only you -- not the insurance underwriter. I never have and never will perform any damage adjusting or consulting for any insurance underwriter. You are assured of my total allegiance to you as my client.

BOAT AND YACHT HISTORY BEFORE YOU PURCHASE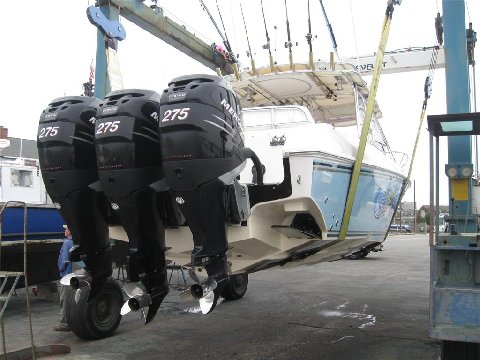 Accessing my database will ensure that you do not buy a boat or yacht that has been in an accident and then restored. These vessels, that sustained severe damages, have a low resale value and most will not be safe for you, your crew members and your family. As an Accredited & Certified Master Marine Surveyor, working for you and your crew, I have access to an extensive database that searches hundreds of thousands of accident records.

Every year hurricanes cause damage to many yachts and boats which are then auctioned off to be restored and resold to unknowing individuals. These vessels will look fine to the eye and may even have clean titles. Hurricane damaged boats may be sold with a clean title. Many boats and yachts are severely damaged due to accidents, hurricanes, sinking and many other factors. The boats and yachts are usually restored and resold with clean titles, without disclosing past problems. Severe collisions cause hidden structural damage that can jeopardize safety and will lower the resale value of the vessel. Similar to cars, boats may have serious structural damage that cannot be seen with the naked eye. Unlike cars and trucks, boats have no uniform salvage titling law. Yachts and boats frequently run aground due to miscalculation of the water's depth. Not only does running aground cause hidden structural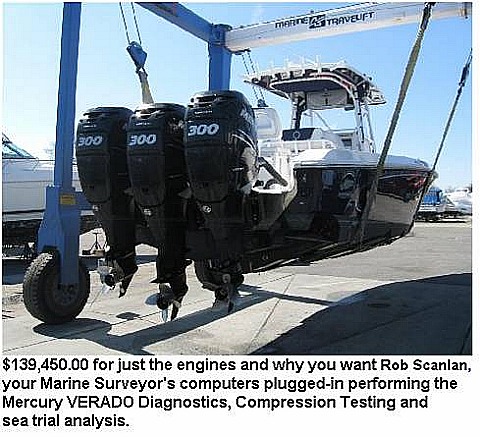 damage to the vessel, it could also require you, the new owner of the vessel, to pay some very hefty fines. Do not place yourself at risk purchasing a boat or yacht that has run aground. Although it may not seem serious, running aground can be one of the most costly structural and mechanical problems on a vessel.


If a vessel runs aground and causes environmental damage, such as damage to sea grass, coral reefs, harbors and waterways, an environmental lien can be placed on the vessel. An environmental lien is a claim placed on a vessel for the payment of a certain debt or obligation due to environmental damage, fuel and oil spill. Huge fines can be issued (easily in excess of $100,000), and Federal Agents will seize your boat with no warning. You will not get it back until you pay the past fines. However, if the past owner of the vessel did not pay the fines you will be required to pay them and/or lose your vessel. Under admiralty law, a vessel is its own entity and the fine is transferred with the vessel. Because of this you do not want to risk buying a boat or a yacht that has caused any type of environmental damage in the past.
Sinking occurs more frequently than you may think. Not only are boats swamped or capsized while they are being used, but many sink at the mooring and at dockside. This is due to either heavy rains and faulty drains or poorly bedded or sealed-through hull fittings. At first these boats will look perfect when lifted. However, a few months after you have purchased the boat, things will stop working due to corrosion from being submerged. Parts of the boat that were never meant to get wet were completely underwater. Do not buy a corroding vessel. Vessels that have been submerged are often ruined beyond basic inexpensive repair.
U.S. Customs constantly seize boats that are involved in illegal activities. Many times these boats incur serious damage during the seizing activity. Do not unknowingly buy one of these damaged boats or yachts; boat dealers and yacht brokers are not required to report seizure information to customers.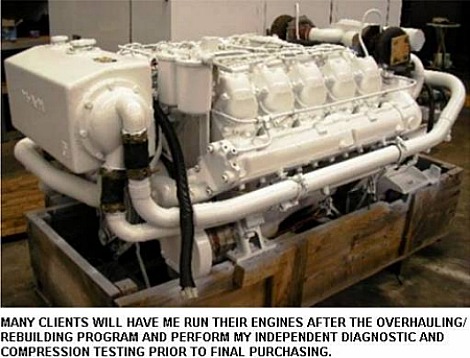 The insurance underwriter pays marine surveyors and adjusters with no care or concern for you, your family or your crew. Surveyors have to protect the insurance underwriter or they do not get the assignments. The following quote is from the president of a marine surveying firm who is hired by every major insurance underwriter in the United States for more than 16 years. "This type of database is extremely detailed...in almost every insurance job we do, the insurance company does not want us to disclose the history and any damage information of their insured. I like other surveyors agree to this."
Next is a quote from a yacht brokerage corporation in business for more than 23 years. Their commissions come from the seller of the yacht. "Scanlan gives out too much information about the yacht's past history.... too many clients see this information and withdraw their offer to purchase. Scanlan should shut up and do the job he is paid to do like every other surveyor."
I am "not like any other surveyor." My marine surveying practice is always dedicated to you, my client -- not the seller, broker or any other individual connected with the selling party. As part of my practice, I will continue to access all information and history on the yachts and boats my clients intend to purchase. I do not conduct Joint Surveys.